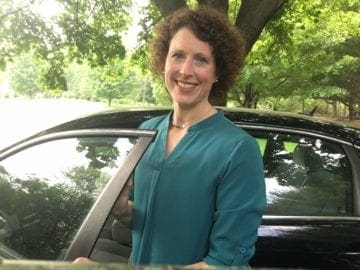 Adaptive Mobility Services provides driving evaluation & training appointments from the convenience of your home, Monday thru Thursday. We offer morning or afternoon appointments. Schedule Now to view our next available appointment times.
Have a few questions before you schedule an appointment? Schedule your free 20-minute telephone consult with our driver rehabilitation specialists. Select one of the consultation times that fits your schedule.
Have urgent questions? Feel free to reach out to us right away at (484) 650-2280. If you reach the voicemail, please leave a message, we may be with another client and will call you back as soon as possible.
Pennsylvania's Expert Driver Assessment and Rehabilitation Services
Adaptive Mobility Services provides comprehensive driver evaluation and driver rehab services that are backed by years of specialized occupational therapy driver assessment and rehabilitation experience.
Serving southeastern Pennsylvania including Allentown, Harrisburg, Hershey, Reading, Pottsville, Orwigsburg, Philadelphia, and throughout the area, Adaptive Mobility Services is a true partner to achieve driving confidence and certainty for safe outcomes for all.
Call us at (484) 650-2280 for a free 20-minute driver safety consultation. Or complete our quick Driver Safety Quiz to determine if Adaptive Mobility Services are right for you or a family member. We are here to help you move forward.