Directory of OTs Trained by Adaptive Mobility Services
Driving evaluations. Adaptive Driving Equipment. Driver Rehab Training. We've got you covered!
From new drivers to experienced drivers to those needing an OT DRS for adaptive equipment, find the Occupational Therapist and Driver Rehabilitation Specialist you need here!
Search our current directory of Adaptive Mobility grads for an OT Driver Rehabilitation Specialist resource near you. Connect with the best!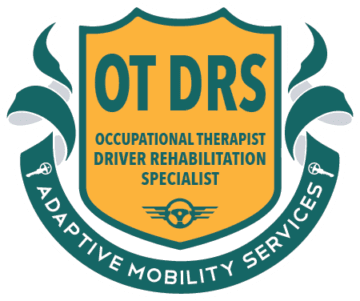 OT Driver Rehab Specialist
Occupational Therapist Driver Rehabilitation Specialist
This OT has completed Adaptive Mobility's Part 1 & Part 2 education, a total of 60 hours including hands-on training, and is able to perform comprehensive driving evaluation and basic adaptive equipment driver rehabilitation services.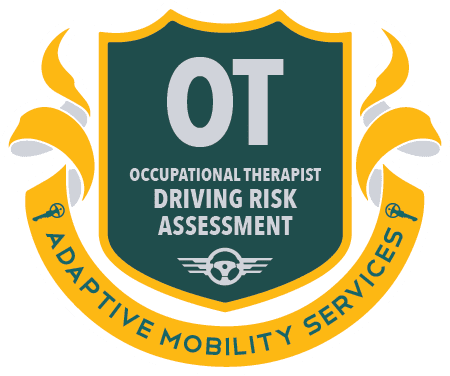 OT Driving Risk Assessment
Occupational Therapist Driver Risk Assessment
This OT has completed Adaptive Mobility's Part 1 education and is able to perform a clinic-based, driving risk assessment. This generalist OT screens for driving risk, readiness, & knows how/when to refer to a driver rehab specialist.
Julia McVicker
Adaptable Therapy Services, LLC
2400 Old Milton Parkway #432
Alpharetta, GA 30009
United States
Map It
Email hidden; Javascript is required.
Marlee Vanderham
Hawarden Regional Healthcare
1111 11th Street
Hawarden, IA 51023
Map It
Chaya Klein
Tri-Boro Driver Rehabilitation & Mobility Services
1642 Coney Island Ave.
Brooklyn, NY 11230
United States
Map It
Email hidden; Javascript is required.
Kaitlin Finch, OT CDRS
Driver Rehabilitation Center of Excellence (DRCE)- Columbus
670 Meridian Way Suite 262
Westerville, Ohio 43082
United States
Map It
Email hidden; Javascript is required.
Caroline Holley
Living Life Together, LLC
1573 windward dr
Melbourne, FL 32935
United States
Map It
Email hidden; Javascript is required.
Laurie Bulus
Ride Independent Driving Evaluation & Rehab, LLC
146 Boulder Rock Drive
Palm Coast, Florida
United States
Map It
Email hidden; Javascript is required.
Niki Pierson
Mindful Mobility
2270 Inke Rd Richmond
Indiana 47374
United States
Map It
Email hidden; Javascript is required.
Jennifer Pulley
The Next Street
134 Thurbers Ave, Suite 109
Providence, RI 02905
United States
Map It
Email hidden; Javascript is required.
Joy Tandberg
Dak-Minn Driving and Home Evaluations,LLC
PO Box 127
Buxton, ND 58218
United States
Map It
Allison Ryan
Ascension Genesys Ambulatory Therapy
Neurological and Speciality Clinic
8447 Holly Road
Grand Blanc, MI 48439
Map It
Email hidden; Javascript is required.
Eron Bozec
Northwestern Medicine Marianjoy Rehabilitation Hospital
26W171 Roosevelt Road
Wheaton, IL 60187
United States
Map It
Christy Bedford
Cindy Cohen driving school
Email hidden; Javascript is required.
Joan Cramer
The Next Street Driver Rehab Services
1224 Mill St. Building B, Suite 015
East Berlin, CT 06023
United States
Map It
Jeff Himes
St. Luke's Rehabilitation: Twin Falls
775 Pole Line Road West, Suite 202
Twin Falls, ID 83301
Map It
Danika Jones
St. Luke's Rehabilitation: Boise
600 N. Robbins Road
Boise, ID 83702
Map It