Adaptive Equipment Can be Confusing
The adaptive equipment available to you can be confusing and overwhelming and you may not be even sure what you need.
When you work with Susie at Adaptive Mobility, you will get recommendations for the adaptive equipment you need. You'll be able to try the tools to discover what works best for you and then Susie will help you navigate your state licensing and write the prescription for the specific equipment you need to purchase.
Once you have your equipment, Susie will check in with you to make sure you like it and are happy.
She isn't selling the equipment to you, she is there helping you find the right fit.
Types of Adaptive Equipment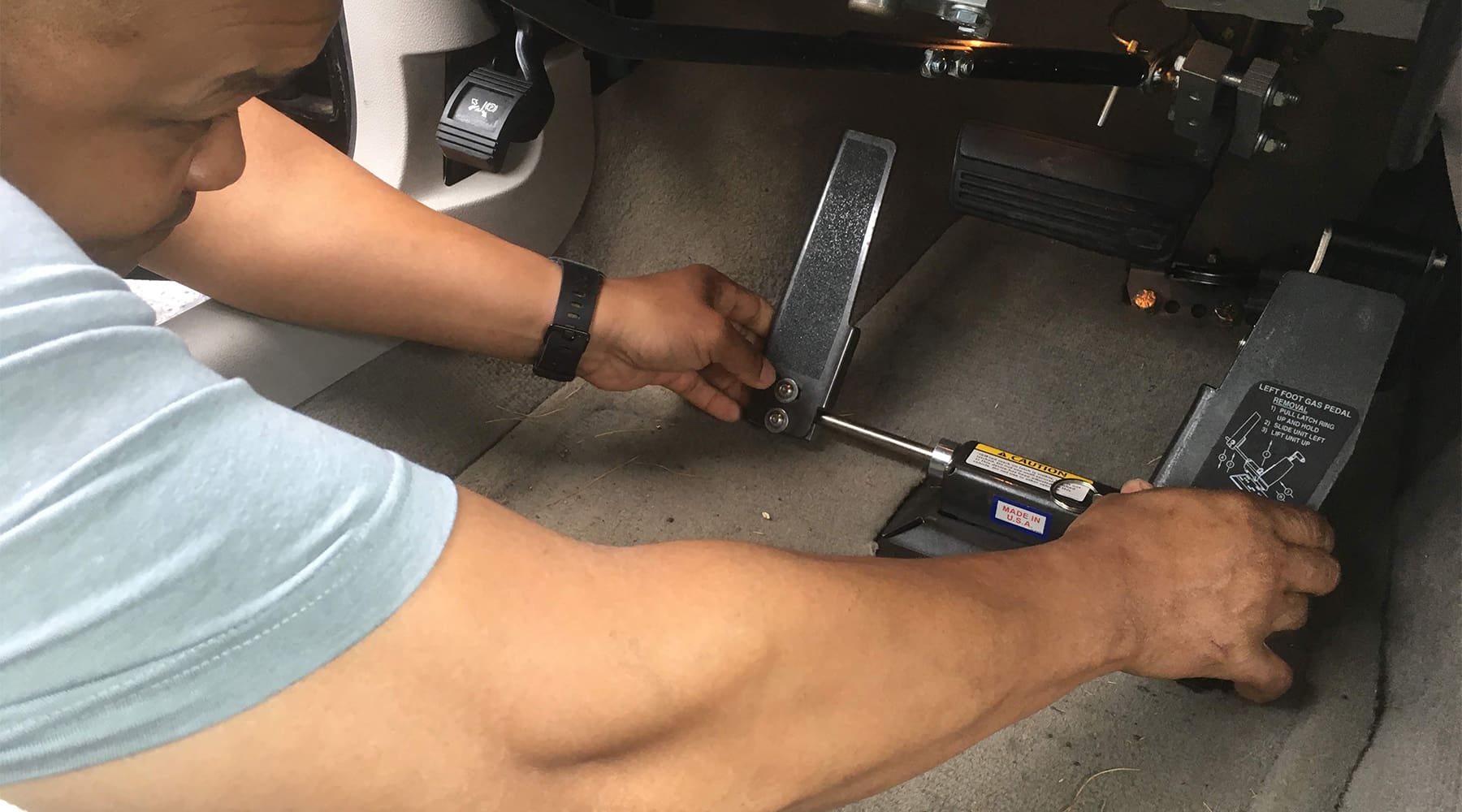 Left Foot Acceleration
Left foot accelerators redirect the accelerator pedal to a position on the left side of the brake pedal, allowing someone who has loss of use to their right leg the ability to gas and brake safely.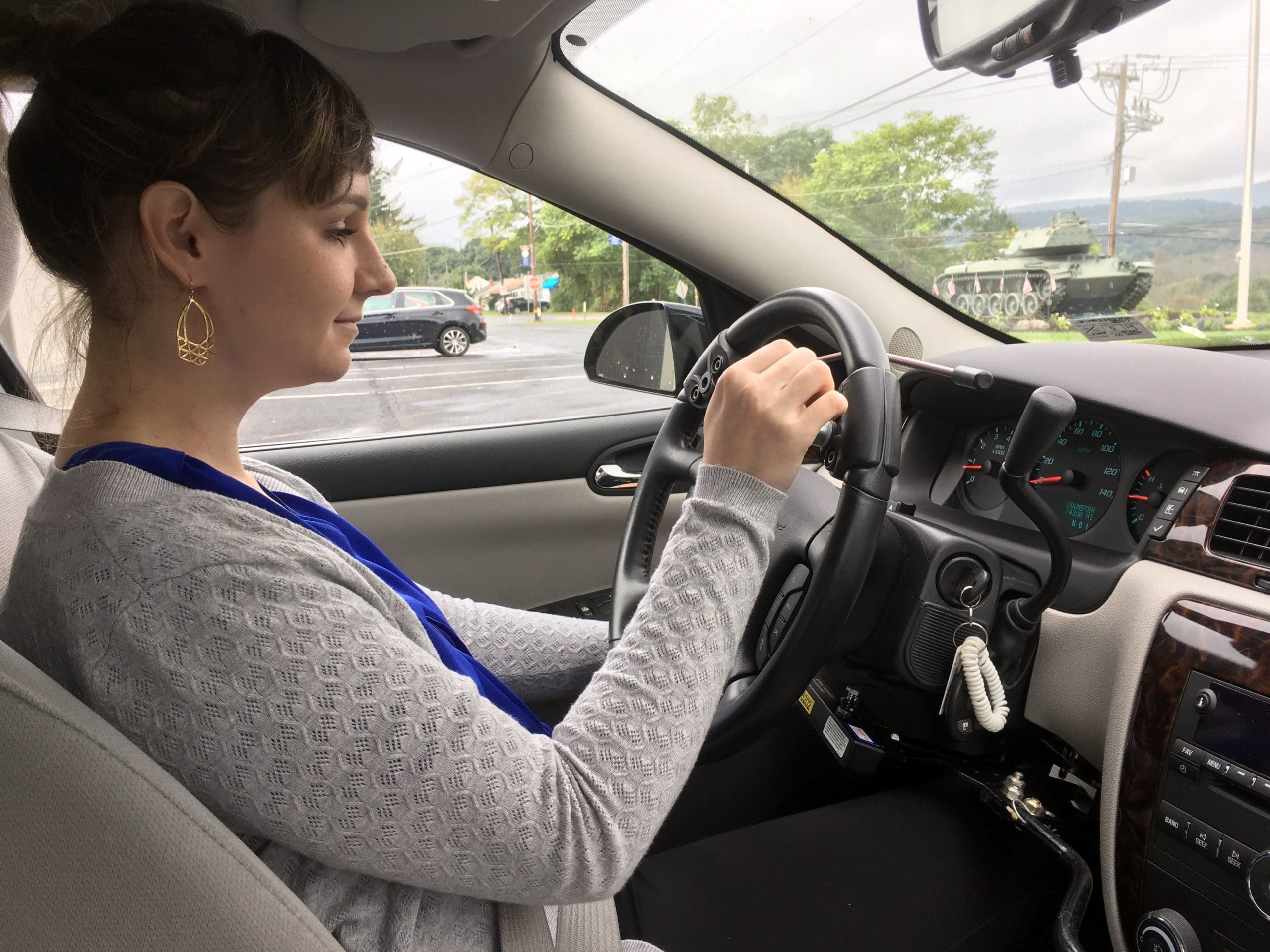 Hand Controls
Hand controls allow the driver to operate both the brake and gas pedal using levers that are typically mounted below the steering wheel and attach to the pedals themselves.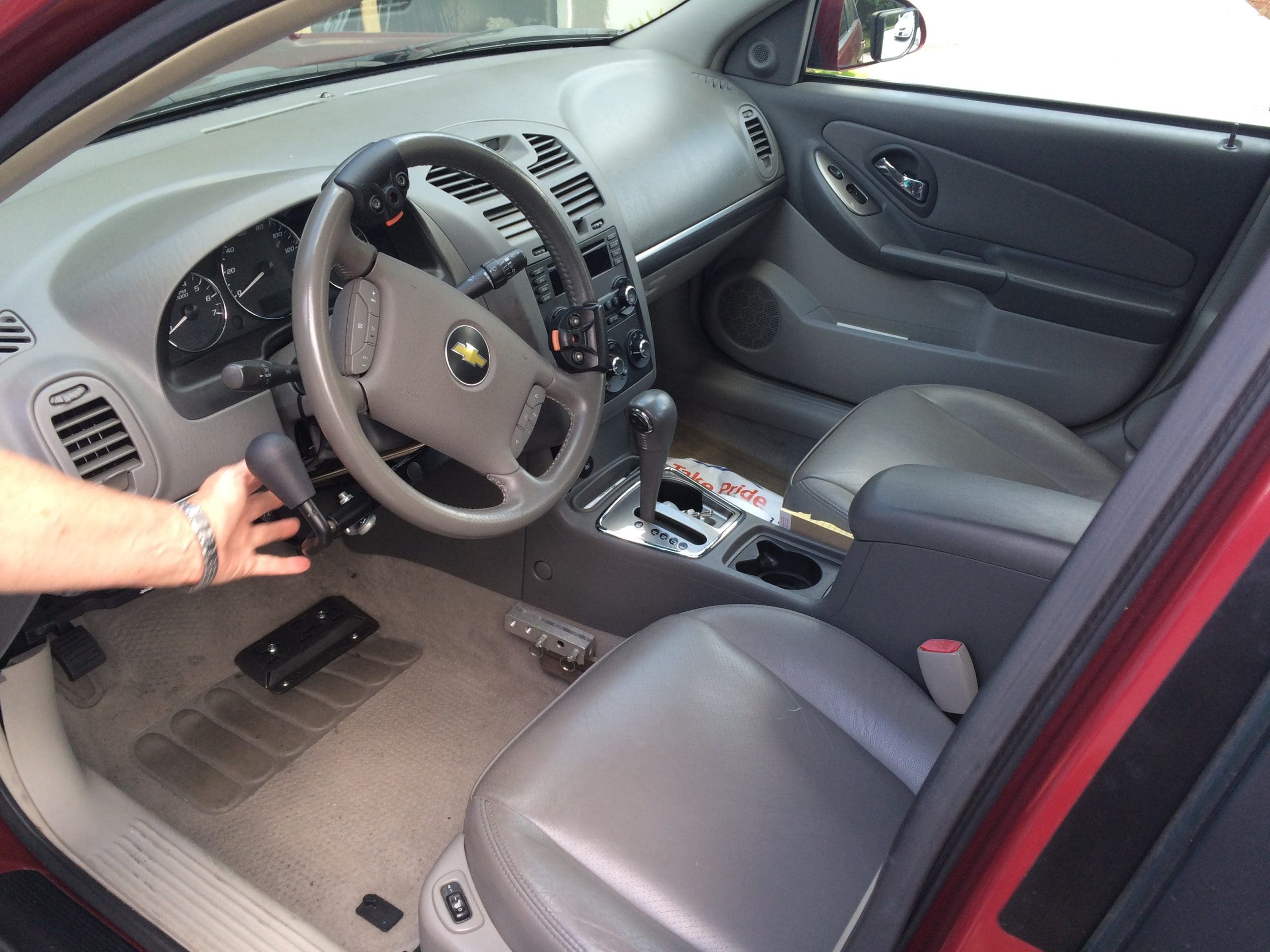 Steering Devices
Steering devices are apparatuses attached to the vehicle steering wheel to permit safe operation and aid in turning the steering wheel for drivers who must steer with one hand. It allows them to remain in contact with the steering wheel at all times.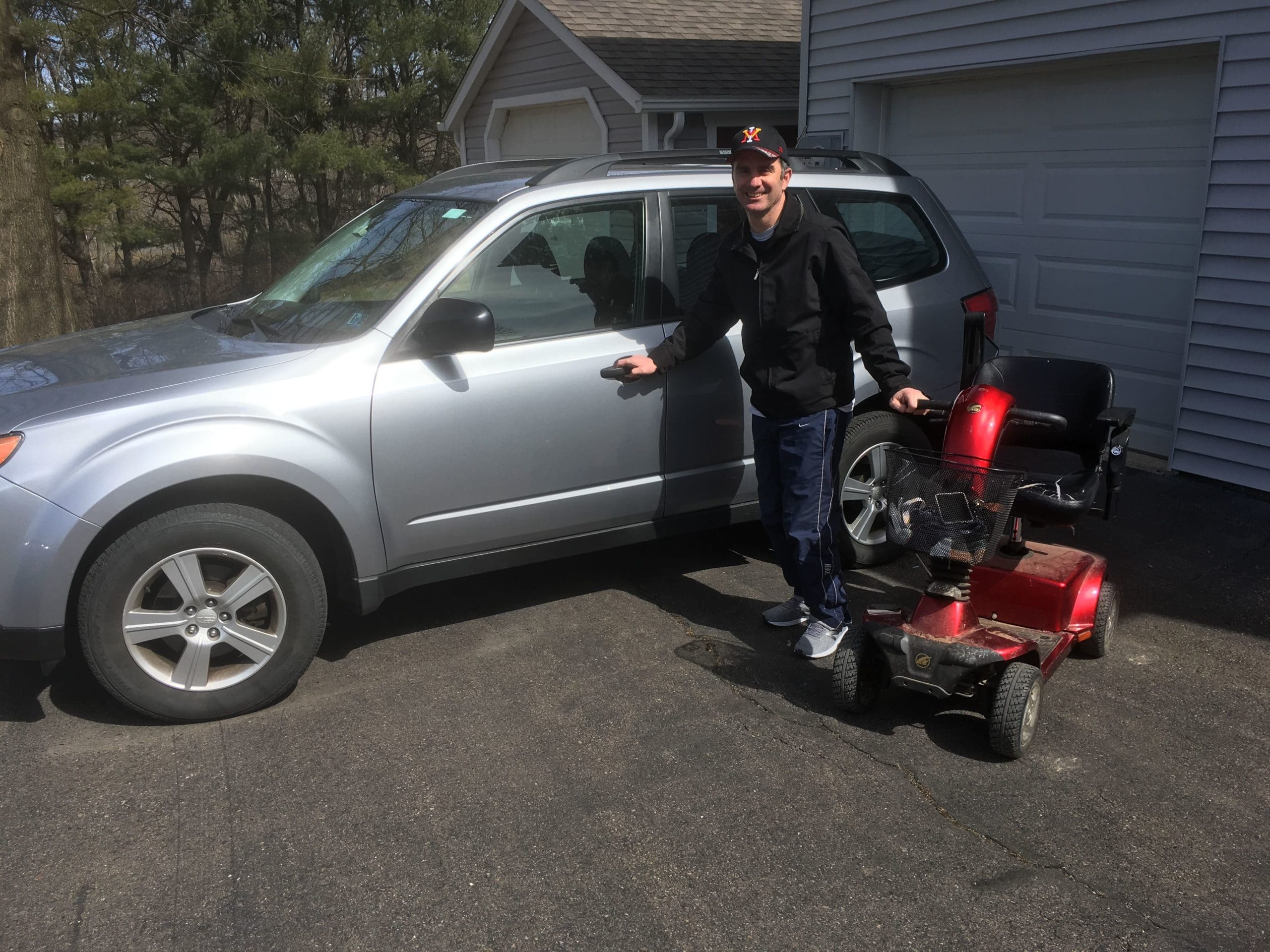 Solutions for your Wheelchair
When you use mobility devices, like a wheelchair or walker, you will need to be able to safely transfer and store your device in your vehicle. 
If you think you could benefit from adaptive equipment, we can help.
Evaluation & Training
Let us come to you! We will personally select and train you to use the best adaptive equipment for you.
PennDOT
In Pennsylvania, you will need an updated license to drive with equipment. Not to worry! We will help you navigate the PennDOT process.
Equipment Prescription
With your updated license in hand, we'll write up your prescription and help you work with your vendor of choice.