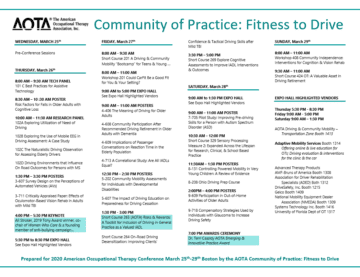 Are you attending AOTA's annual conference this year in Boston?
Wondering what courses to attend? Check out this curated list of all things driving and community mobility-related featured this year at AOTA's conference.
Make sure you drop by Booth 1314 in the transportation zone to say to Adaptive Mobility!
2020 AOTA Boston Conference Curated Activity List Fitness to Drive
Ready to learn more about becoming a driver rehabilitation specialist? Check out How to Become a Driver Rehab Specialist.
Have a question for us about driving? Please reach out to us here.