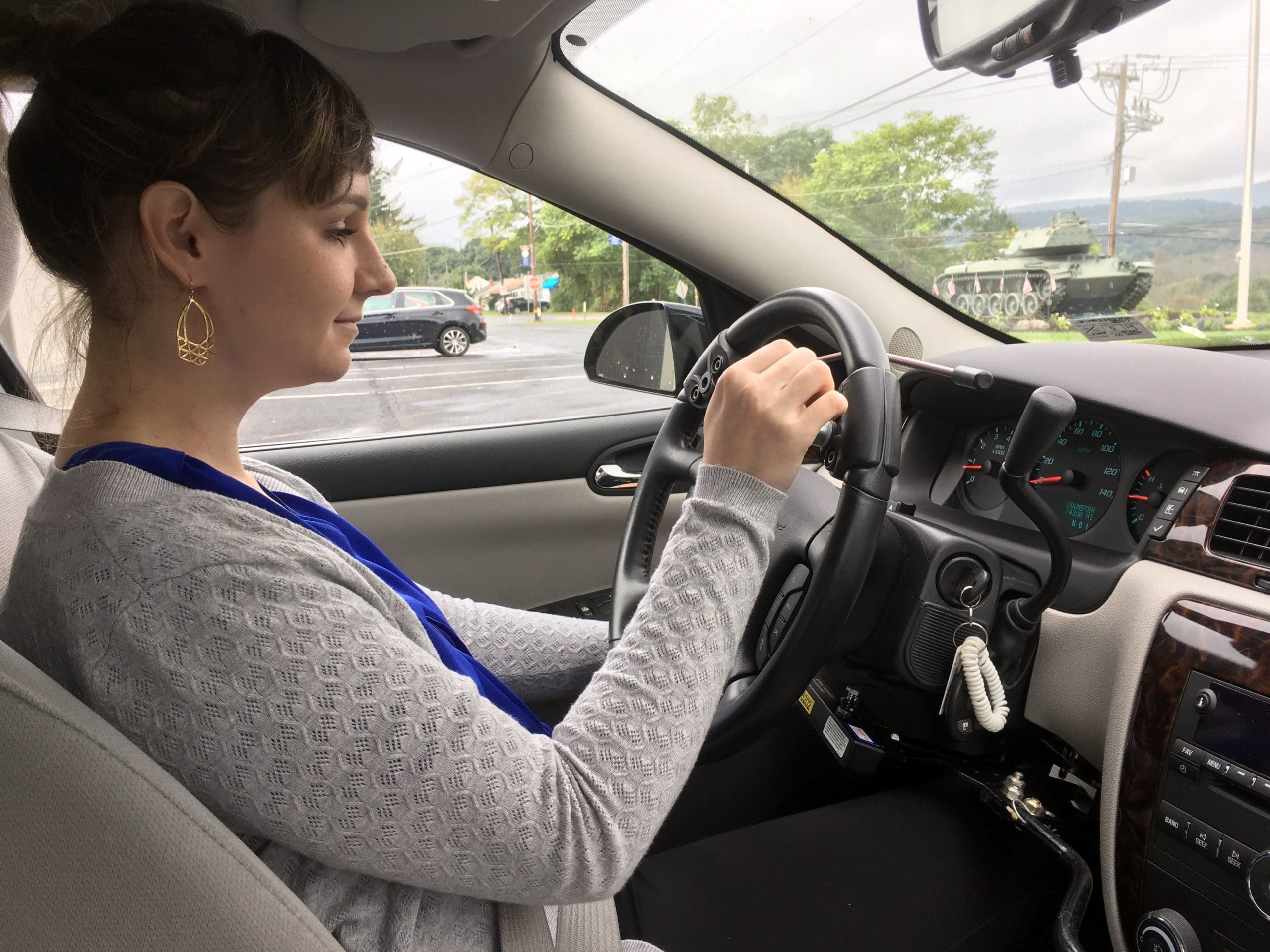 Driver Rehab Services
Have you considered providing driver rehab services in your hospital system? There are two levels of service you can provide. For many hospital systems, OTs choose to only be certified in the assessment level, then partner with local OT-DRS for further referrals. Others choose to have DRS on their team as well!
Driver Risk Assessment 
The OT Driving Risk Assessment is quickly becoming the next big trend in healthcare.
This is a reimbursable service covered by the trained occupational therapy practitioner and it is easily integrated into the standard OT evaluation or the current plan of care. The goal is to help identify the patient's driving risk & potential and provide OT interventions to maximize recovery. Think of the OT Driving Risk Assessment as the screen – like for vision, cavity, or even cancer.  With the OT Driving Risk Assessment, the OT generalist leads the conversation and guides the patient to the right resources.
Driver Rehab Specialist (OT-DRS)
This level of certification is given to an OT who has completed 60 hours of training (classroom and behind-the-wheel) and can provide comprehensive assessments, evaluations and training for patients needing care.
Once a patient has gone through the assessment, they are often referred to an OT-DRS for further services.
Susie Touchinsky, OTR/L, SCDCM, CDRS is an occupational therapy certified driver rehabilitation specialist, with experience as a driving instructor, and owner of Adaptive Mobility Services, LLC serving southeastern, PA and surrounding areas including Orwigsburg, Reading, Hershey, Harrisburg, Allentown, and throughout Pennsylvania.
For decades, Susie has been committed to helping drivers understand and improve their driving ability and confidence after medical illness, a major medical event, health conditions, and injury.
Get Your Team Trained to Provided Driver Risk Assessments
Your whole OT team should be able to provide Driver Risk Assessments! To do this, each person needs to complete our "In the Clinic Building Blocks" course, including 25 hours of online courses. 
OT-DRS Certification
To train part or all of your OT team in the full Driver Risk Specialist training, you'll need an additional "In the Car, Take the Wheel Course." This is an in-person, 40-hour course. IF you choose to participate in the course in Orwigsburg, PA, use the link below to sign up.
Custom Courses for Your Team
If you have more than two people taking the "In the Car, Behind the Wheel" Course, Susie may be able to come to you to teach the course to your team. 
More Comprehensive Care for Patients

So that they can get back to their lives quicker

Reassurance for Familes

So that they know that their loved ones are safe on the roads

Safety for all

So that we can all get where we need to go safely